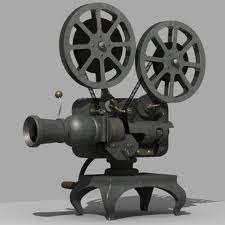 Davidson Film Club Members and Friends,
JANUARY 2022 UPDATE
IN VIEW OF THE CURRENT SURGE IN COVID-19 CASES (THE OMICRON VARIETY IN PARTICULAR), THE DAVIDSON FILM CLUB IS REMAINING VIRTUAL UNTIL FURTHER NOTICE. WE ARE EAGER TO RETURN TO SCREENINGS AND DISCUSSIONS IN THE ARMOUR STREET THEATRE AS SOON AS IT HAS BECOME SAFE FOR EVERYONE AGAIN. THANK YOU ALL FOR YOUR PATIENCE AS WE WORK TOGETHER TO GET THROUGH THIS DIFFICULT SITUATION.
We have a line-up of remarkable prize-winning international films in our 19th series (Jan.-June 2022) that we will be meeting to discuss on Zoom (unless the COVID situation improves dramatically). Please click on "Film Descriptions" on the tool bar at the top to find the dates and brief descriptions of the six films.
The DFC is a non-profit tax-exempt organization run by an all-volunteer Board of Directors. Founded in January 2013 (see link to the previous series at the bottom of this page), it normally screens one film a month at the comfortable, tiered-seating Armour Street Theatre in Davidson, home of the Davidson Community Players. All screenings take place on Saturday nights at 7:00 p.m.
Please continue to ignore the PayPal buttons. They will be reactivated for new subscriptions when we can return to the Armour Street Theatre.
If you have any questions, please contact info@davidsonfilmclub.com. The Film Club will get back to you quickly.
To see a list of all films the Davidson Film Club has screened in previous series, click here.