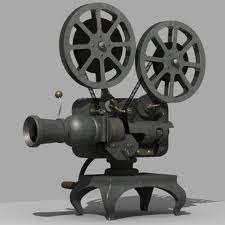 Davidson Film Club Members and Friends,
CORRECTION TO BELOW:
PLEASE NOTE THAT THE DAVIDSON FILM CLUB IS REMAINING VIRTUAL IN OCTOBER, AS IN SEPTEMBER, AND THAT THE DATE OF THE DISCUSSION HAS BEEN CHANGED.
THE RAPID SURGE IN INFECTIONS FROM THE DELTA VARIANT OF COVID-19 HAS PROMPTED THE DAVIDSON FILM CLUB, OUT OF AN ABUNDANCE OF CAUTION, TO REMAIN VIRTUAL IN THE MONTH OF OCTOBER 2021. WE ARE MAINTAINING CAPERNAÜM AS OUR OCTOBER FILM, BUT CHANGING THE DATE OF THE DISCUSSION ON ZOOM FROM OCTOBER 16 TO OCTOBER 23, STILL AT 7:00 PM. WE HOPE TO SEE MANY OF YOU THERE!
WE WILL INFORM YOU IN A TIMELY MANNER OF SCHEDULING FOR THE NOVEMBER FILM (VIRTUAL OR IN THE ARMOUR STREET THEATRE). IF WE REMAIN VIRTUAL, THE DATE FOR THIS FILM WILL ALSO BE MOVED TOWARD THE END OF THE MONTH.
For brief descriptions of Capernaüm and the other films in this series, please click on "Film Descriptions" on the toolbar at the top.
The DFC is a non-profit tax-exempt organization run by an all-volunteer Board of Directors. Founded in January 2013 (see link to the previous series below), it normally screens one film a month at the comfortable, tiered-seating Armour Street Theatre in Davidson, home of the Davidson Community Players. All screenings take place on Saturday nights at 7:00 p.m.
Please continue to ignore the PayPal buttons. They will be reactivated for subscriptions to the January-June 2002 series.
If you have any questions, please contact info@davidsonfilmclub.com. The Film Club will get back to you quickly.
To see a list of all films the Davidson Film Club has screened in previous series, click here.