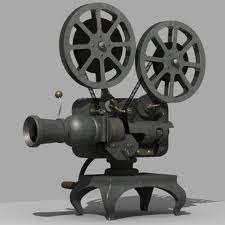 Davidson Film Club Members and Friends,
APRIL 2022 UPDATE
THE DAVIDSON FILM CLUB IS DELIGHTED TO ANNOUNCE OUR RETURN TO THE ARMOUR STREET THEATRE FOR THE SCREENING AND DISCUSSION OF OUR NEXT FILM ON SATURDAY, APRIL 23, CHRISTIAN PETZOLD'S MASTERPIECE, PHOENIX!
Like so many other venues in our community at this time, we encourage our patrons to wear a mask but do not require it. We will have N95 or KN95 masks available at the door for those who need one.
Phoenix replaces a film in the series interrupted by the onset of COVID-19 in Winter-Spring 2020. Davidson Film Club members at that time may attend this screening and discussion at no charge.
Walk-ins are welcome, $9 at the door, cash or check (no credit cards). Walk-ins must apply for a seat in advance at alsingerman@davidson.edu. Walk-in seats are limited by availability.
Our updated website at www.davidsonfilmclub.com features the whole current series (January-June 2022) and brief film descriptions.
The DFC is a non-profit tax-exempt organization run by an all-volunteer Board of Directors. Founded in January 2013 (see link to the previous series at the bottom of this page), it normally screens one film a month at the comfortable, tiered-seating Armour Street Theatre in Davidson, home of the Davidson Community Players. All screenings take place on Saturday nights at 7:00 p.m.
Please continue to ignore the PayPal buttons. They will be reactivated when we invite current members and friends to subscribe to the next series of films (July-Nov. 2022).
If you have any questions, please contact alsingerman@davidson.edu. The Film Club will get back to you quickly.
To see a list of all films the Davidson Film Club has screened in previous series, click here.