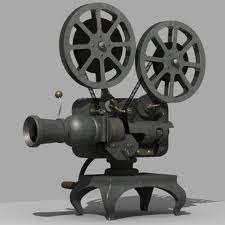 DAVIDSON FILM CLUB MEMBERS AND FRIENDS,
JANUARY 2023 UPDATE
THE DAVIDSON FILM CLUB IS DELIGHTED TO BE BACK IN THE ARMOUR STREET THEATRE FOR THE SCREENINGS AND DISCUSSIONS OF ALL THE FILMS IN OUR UP-COMING 21st SERIES!
Our updated website features the dates for the new series (January-June 2023) and brief film descriptions.
Memberships are still OPEN for this new series. Members are all those who subscribe to the whole series of six films. We are maintaining our low ticket price for members at $42 for the complete series, that is, $7 per film. *We are still accepting memberships for the last 5 films in this series (Feb.-June 2023), so the cost is lower (see below).

Walk-ins are welcome, still $9 at the door, cash or check (no credit cards). Walk-ins must reserve a seat in advance at alsingerman@davidson.edu. Walk-in seats are limited by availability.
Masks are not required, but we will have masks available at the door for those who want one.
The PayPal buttons have been reactivated so that anyone who wishes to can subscribe using their credit card.  The button on the left is for a single 5-film membership at $35; the button on the right is for a couple at $70, for your convenience.
The DFC is a non-profit tax-exempt organization run by an all-volunteer Board of Directors. Founded in January 2013 (see link to the previous series at the bottom of this page), it normally screens one film a month at the comfortable, tiered-seating Armour Street Theatre in Davidson, home of the Davidson Community Players. All screenings take place on Saturday nights at 7:00 p.m.
If you have any questions, please contact alsingerman@davidson.edu. The Film Club will get back to you quickly.
To see a list of all films the Davidson Film Club has screened in previous series, click here.