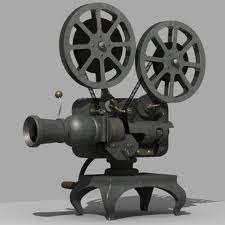 DAVIDSON FILM CLUB: THE FOURTEENTH SERIES!
The Davidson Film Club is IS NO LONGER ACCEPTING MEMBERSHIPS for the up-coming series of award-winning international films. We have reached the maximum number of members given the seating capacity in the Armour Street Theatre Membership gives entrance to all five film events in the new series from July to November 2019. Discussion of the films after each screening is led by knowledgeable guest speakers.
The DFC is a non-profit tax-exempt organization run by an all-volunteer Board of Directors. Founded in January 2013 (see link to the previous series below), it screens one film a month at the comfortable, tiered-seating Armour Street Theatre in Davidson, home of the Davidson Community Players. All screenings take place on Saturday nights at 7:00 p.m.
The membership fee for the upcoming five international fiction films in the next series was $35, which comes out to $7 per film, well below the ticket price of other area cinema venues. When memberships are again available, you may pay online by clicking on one of the buttons below (the button on the right is for two people):
NO MORE MEMBERSHIP CHECKS ACCEPTED FOR THIS SERIES! THANKS FOR YOUR UNDERSTANDING.
Davidson Film Club
P.O. Box 32
Davidson, NC 28036
*If you are a new member of the DFC, please print your e-mail address on the line at the bottom left of your check (or click on "Join our email list" on the toolbar above), so we can add you to our member distribution list.
Single-film walk-in tickets are still $9 and can be purchased at the door, cash or check, the evening of the screening, if seating available. Reservations are required for walk-ins: tix@davidsonfilmclub.com (see link under "Contact" above).
If you have any questions, please contact info@davidsonfilmclub.com. The Film Club will get back to you quickly.
To see a list of all films the Davidson Film Club has screened in previous series, click here.